Illumination
LED RGB PRISMATIC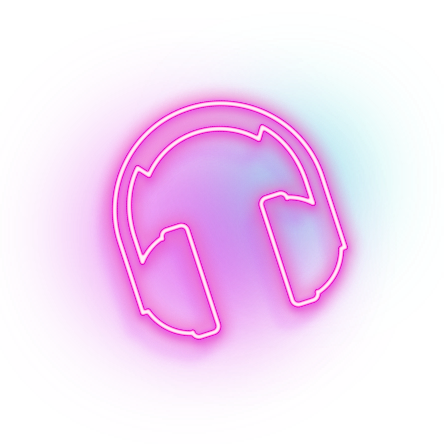 Accessories included
4x XL mouse pad, cup holder, headphones hook, Ultradesk BEAM rack with USB Ports, shelf for cable and power management, 2x cable openings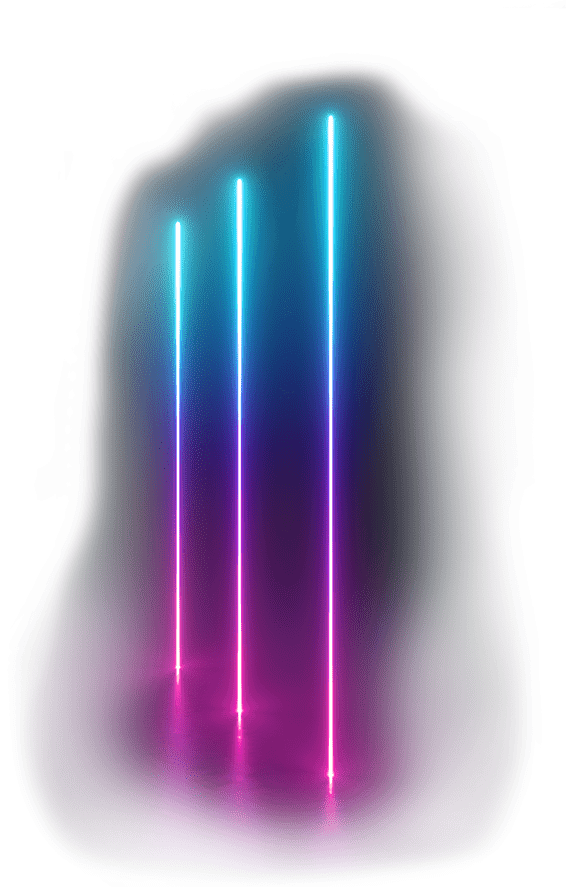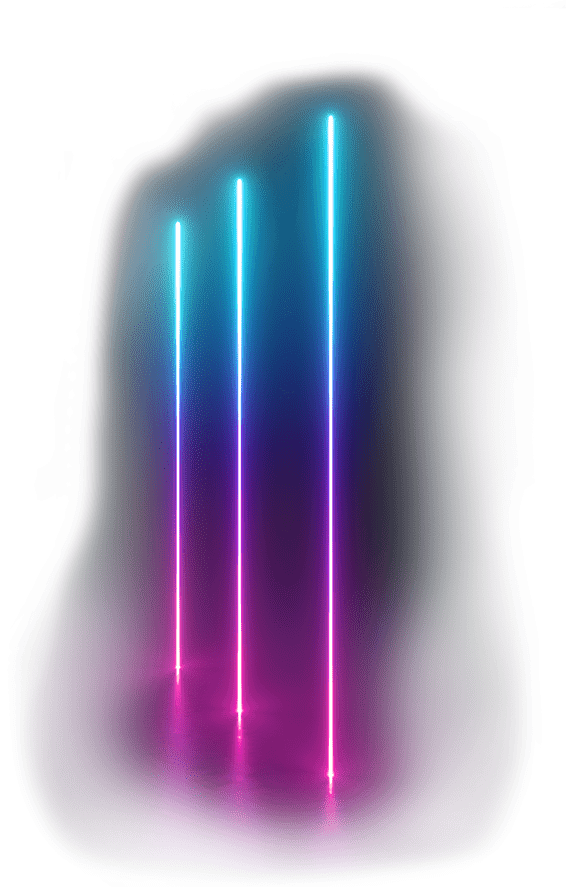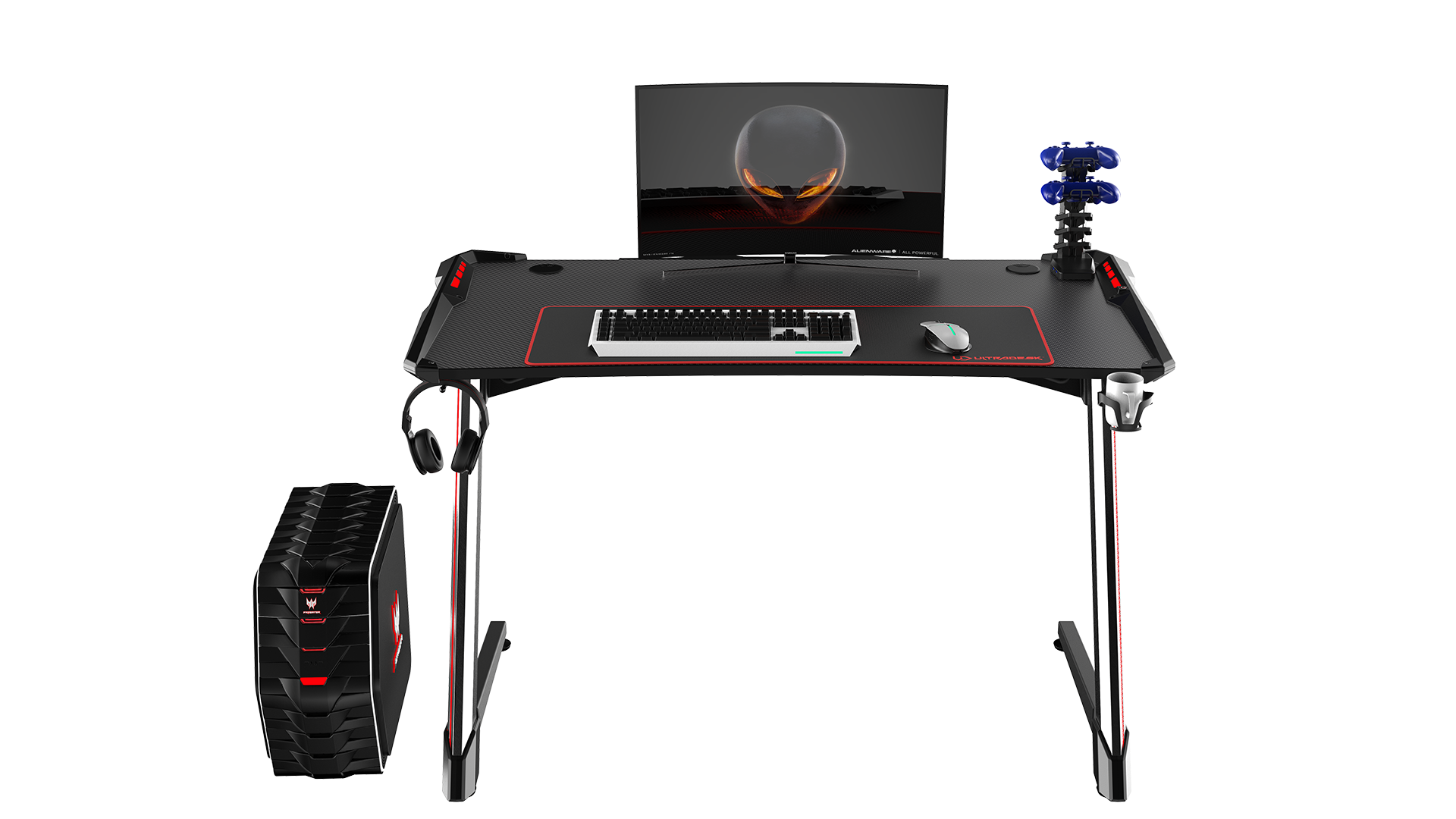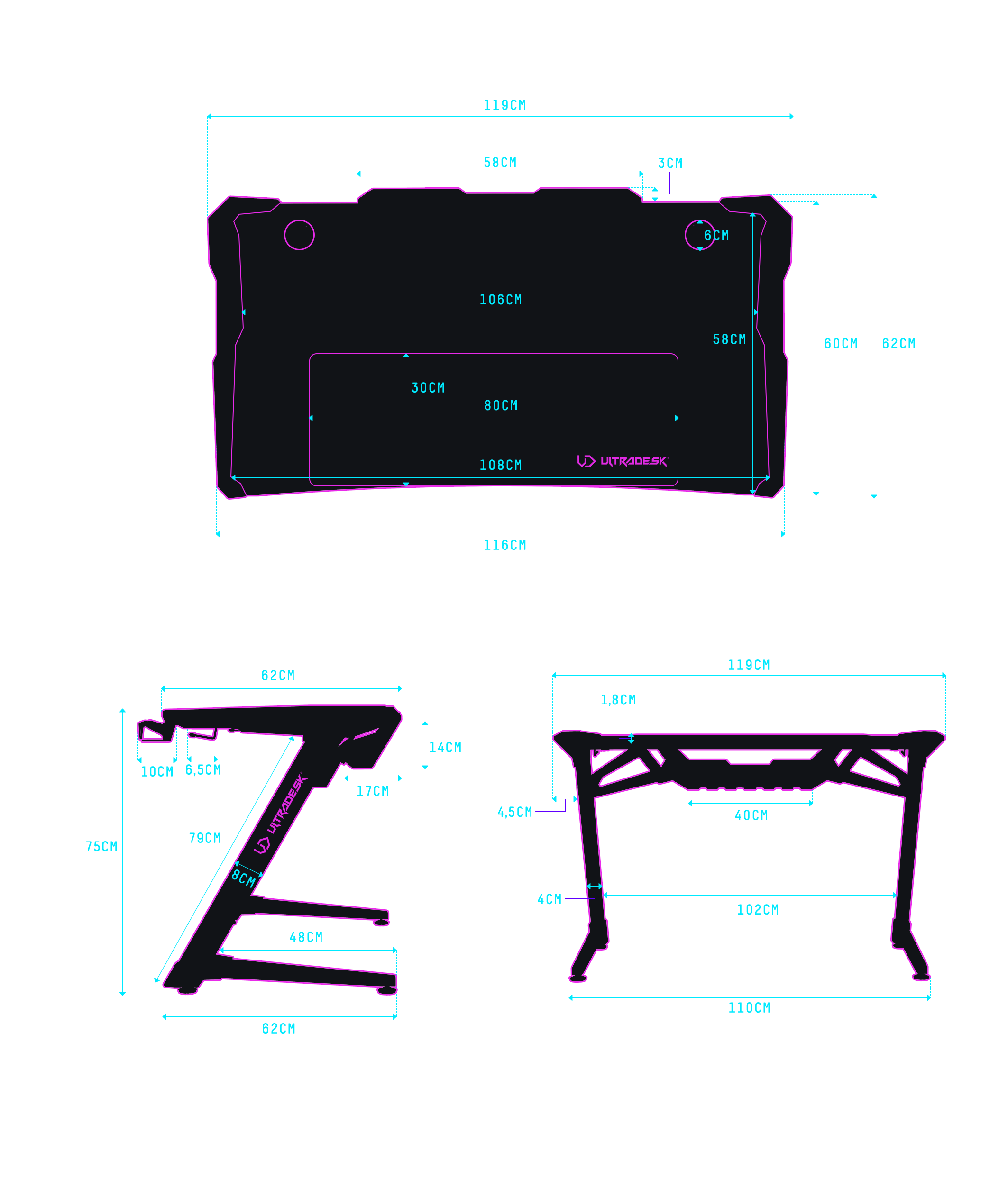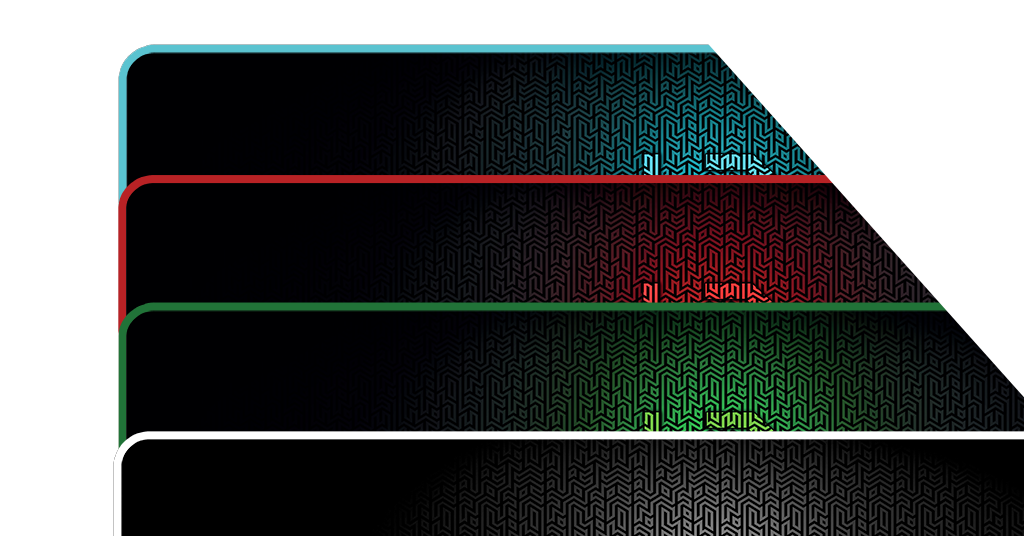 4 PIECES OF OUR XL MOUSE PAD WITH EVERY TABLE
Four XL mouse pads included: white, red, blue, green. A high-quality product made from a special material that guarantees optimal cooperation with laser and optical sensors. Edges secured with thick seams. Non-slip surface on the bottom.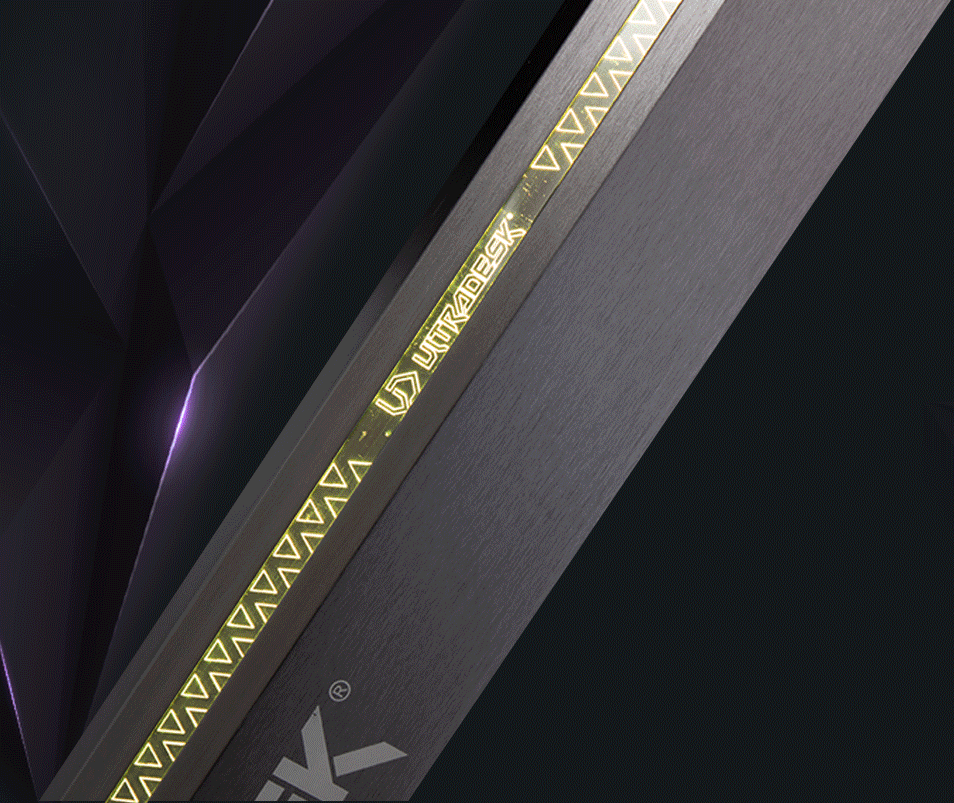 LED RGB PRISMATIC LIGHTING WITH SPECIAL MODES
Original solution from our brand, thanks to which you can achieve even more vivid colors with LED RGB lighting. The system does not require a separate power supply and uses very little energy. The LED RGB PRISMATIC lighting uses a USB connection as an energy source.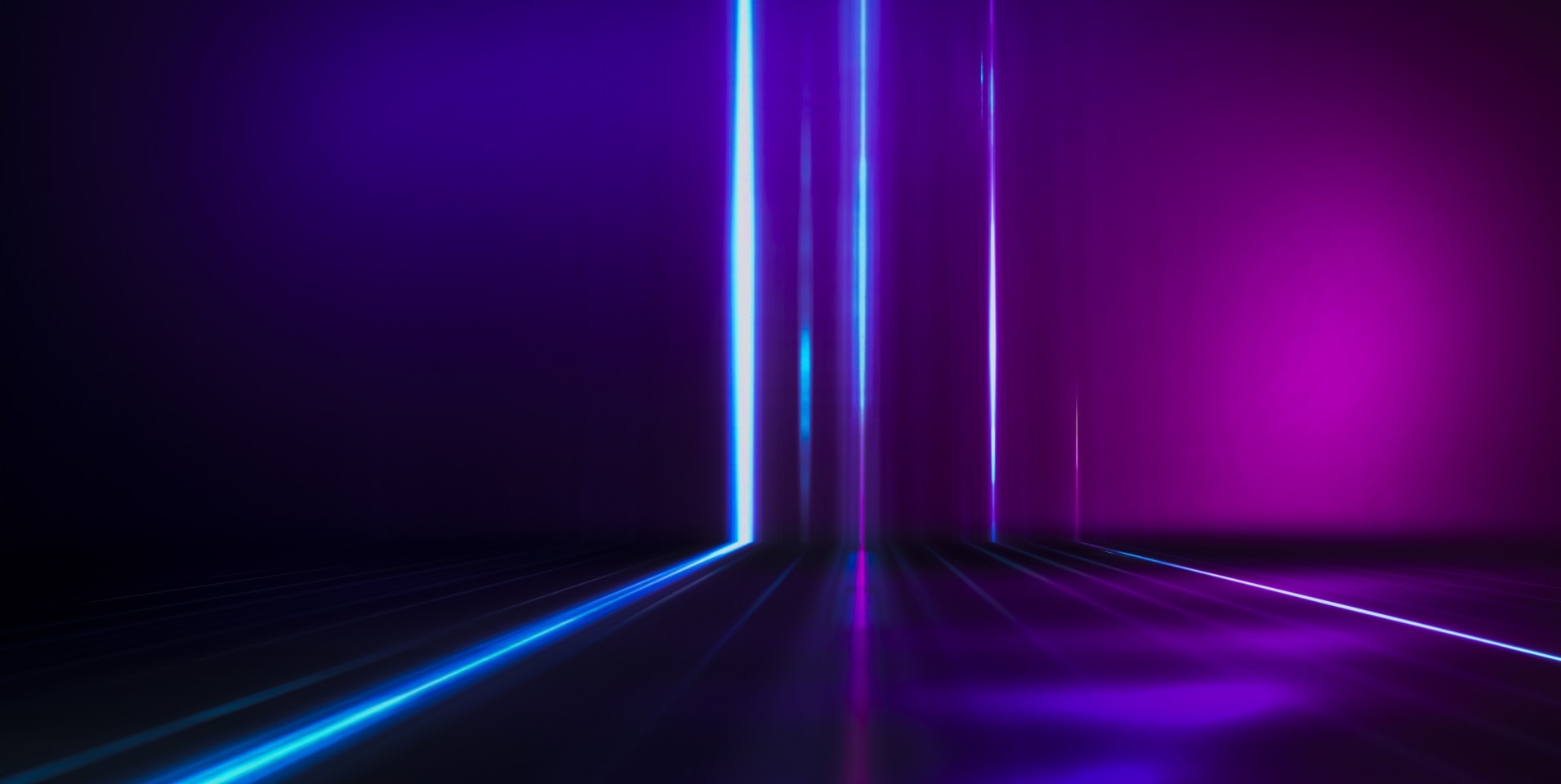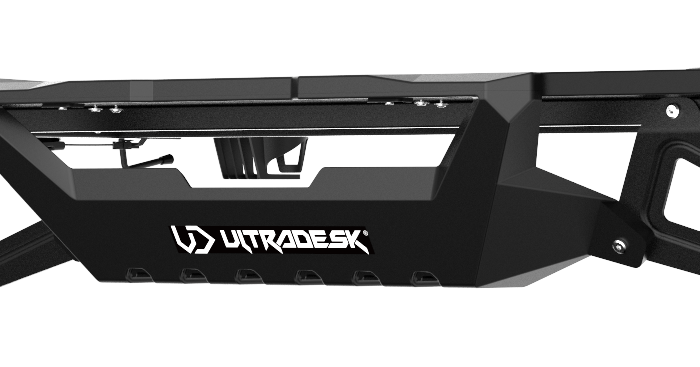 SHELF FOR CABLE AND POWER MANAGEMENT
Under the table top in the rear area there is a long compartment for socket strips with futuristic design. It is also used to effectively manage all types of cables due to special openings.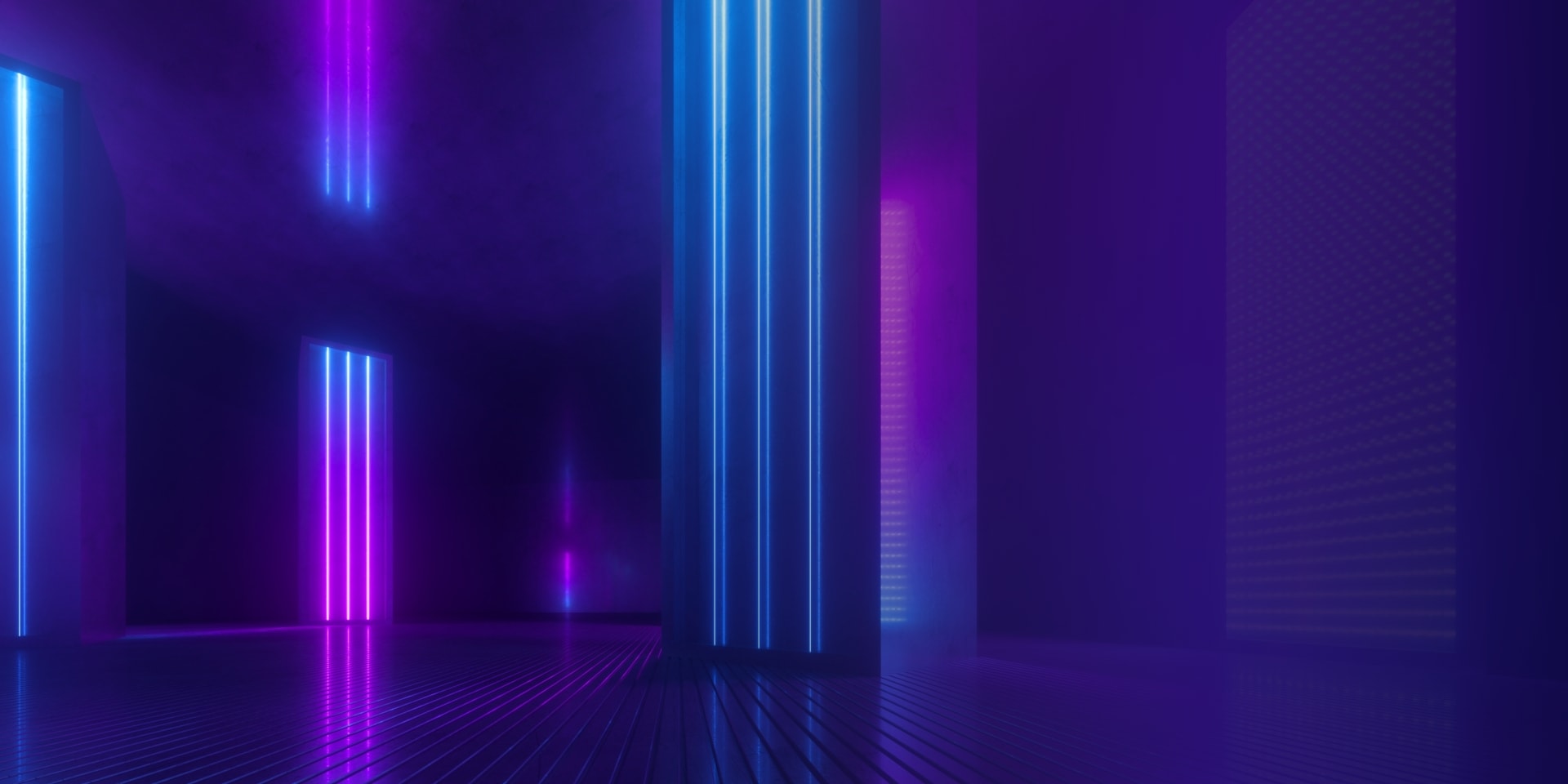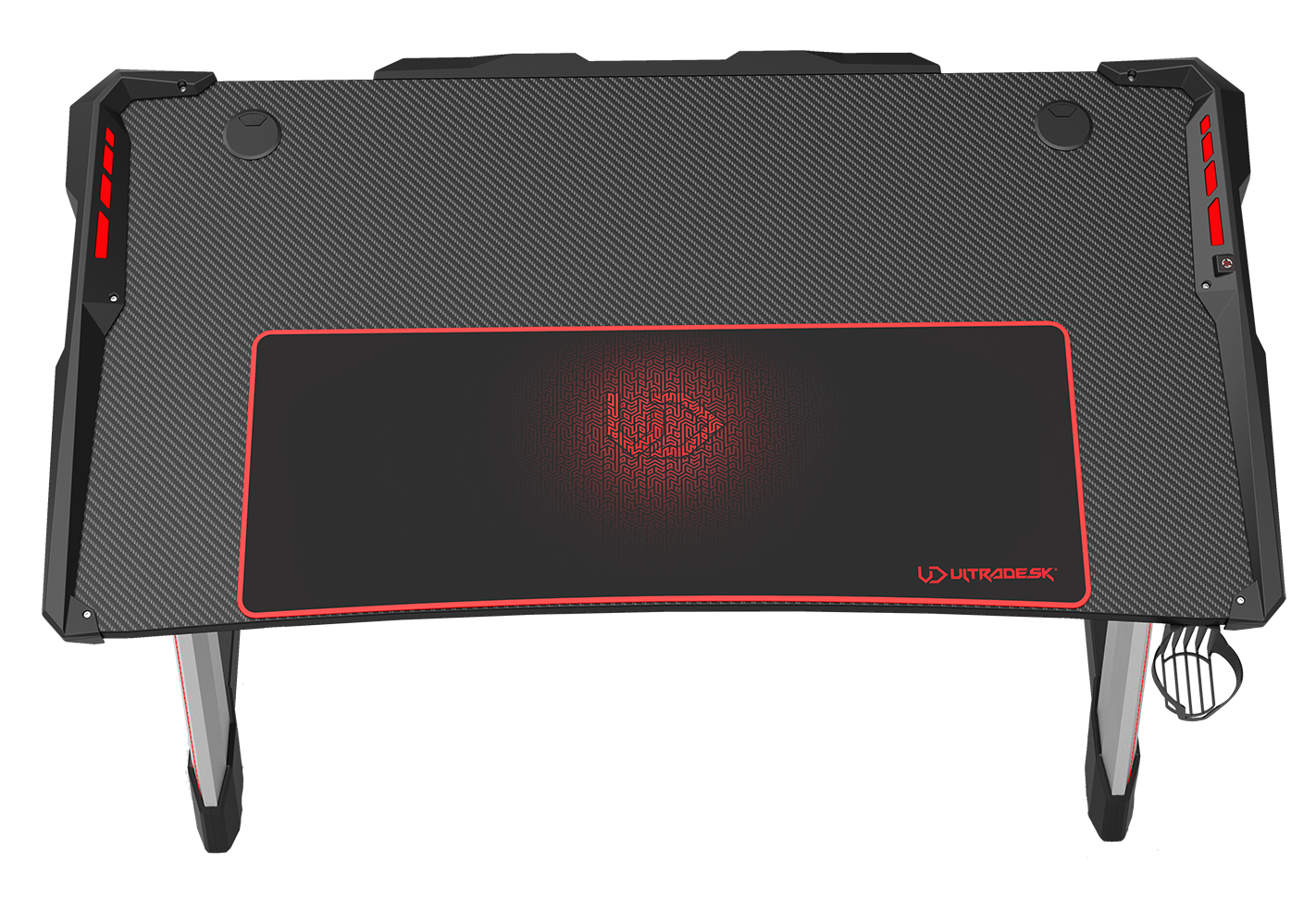 Cosmic desktop with ergonomic functions
The entire workspace was covered with a protective layer of carbon. There are additional barriers on the back and sides to prevent valuable items from being accidentally knocked off the desk. On the table top you will find 2 LED segments and a touch button for control.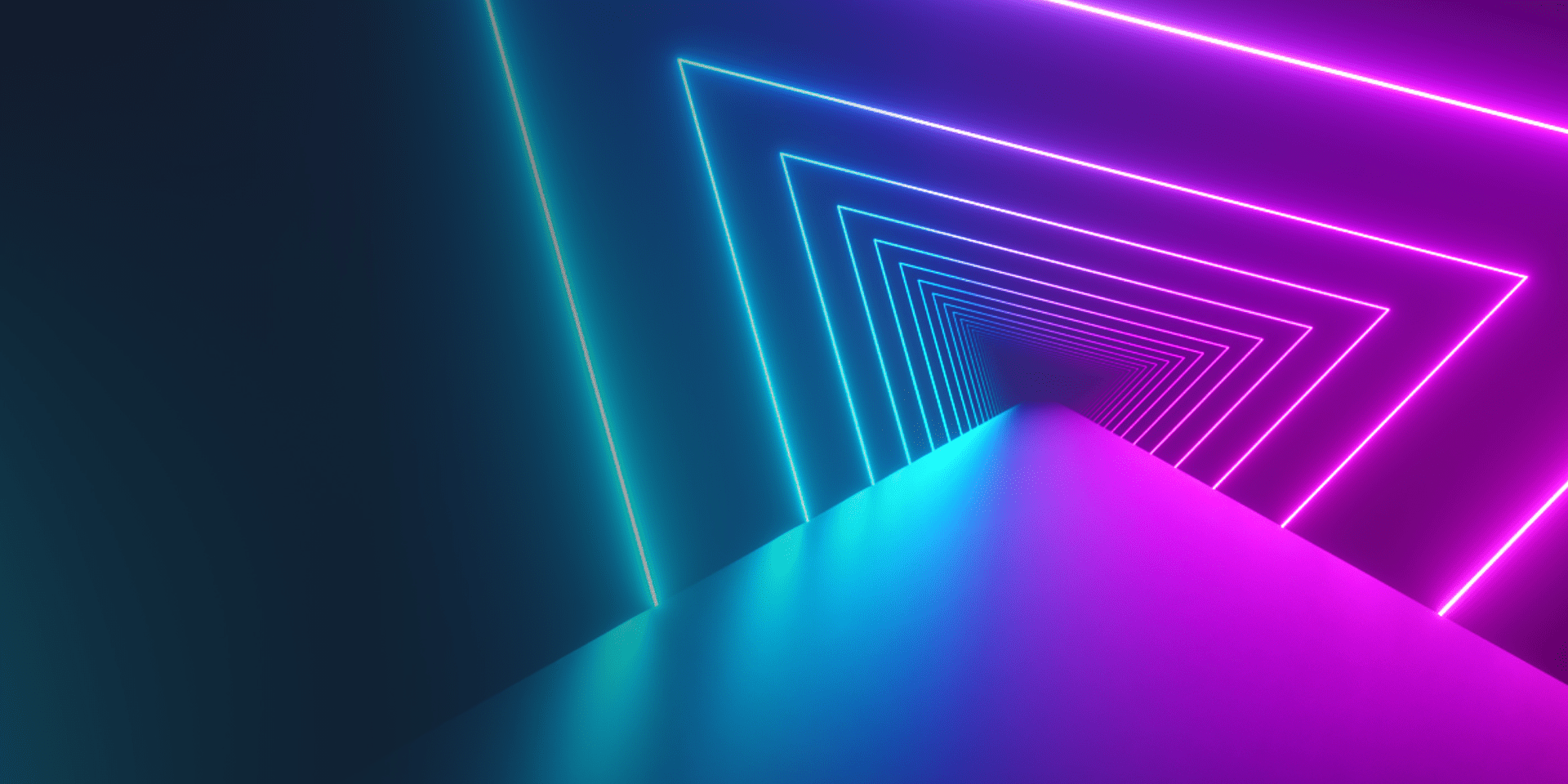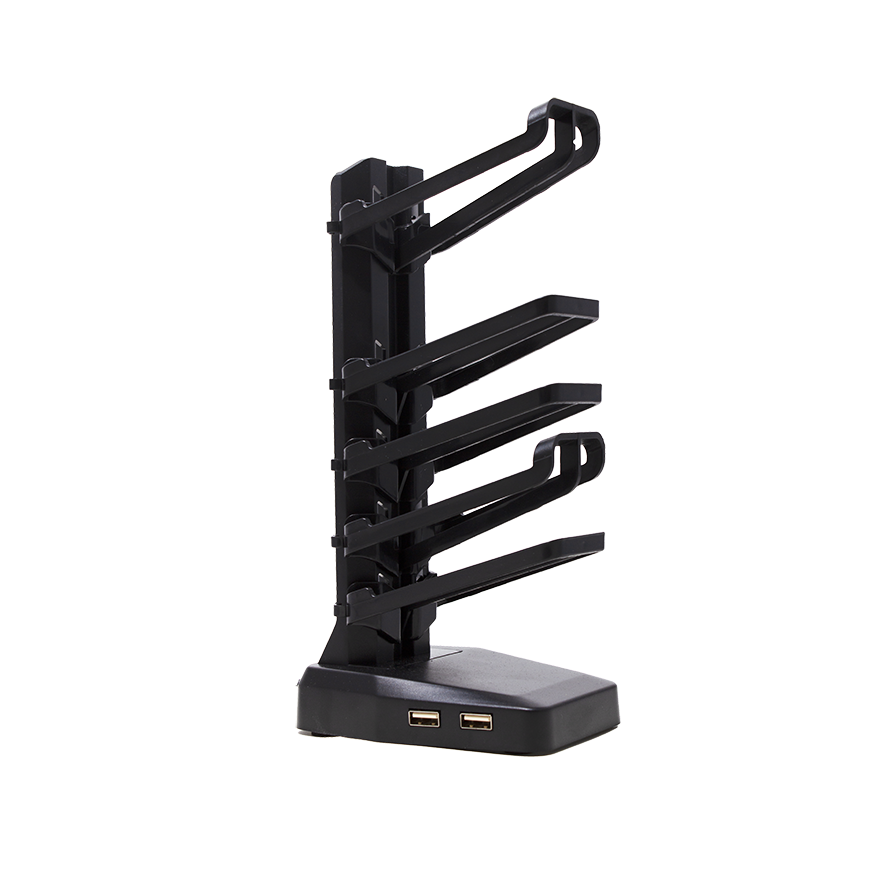 ULTRADESK BEAM INCLUDED
The set contains the most advanced mini gaming stand from our range. ULTRADESK BEAM offers 4 USB ports for charging devices. In addition, it can be used to efficiently organize accessories of various types.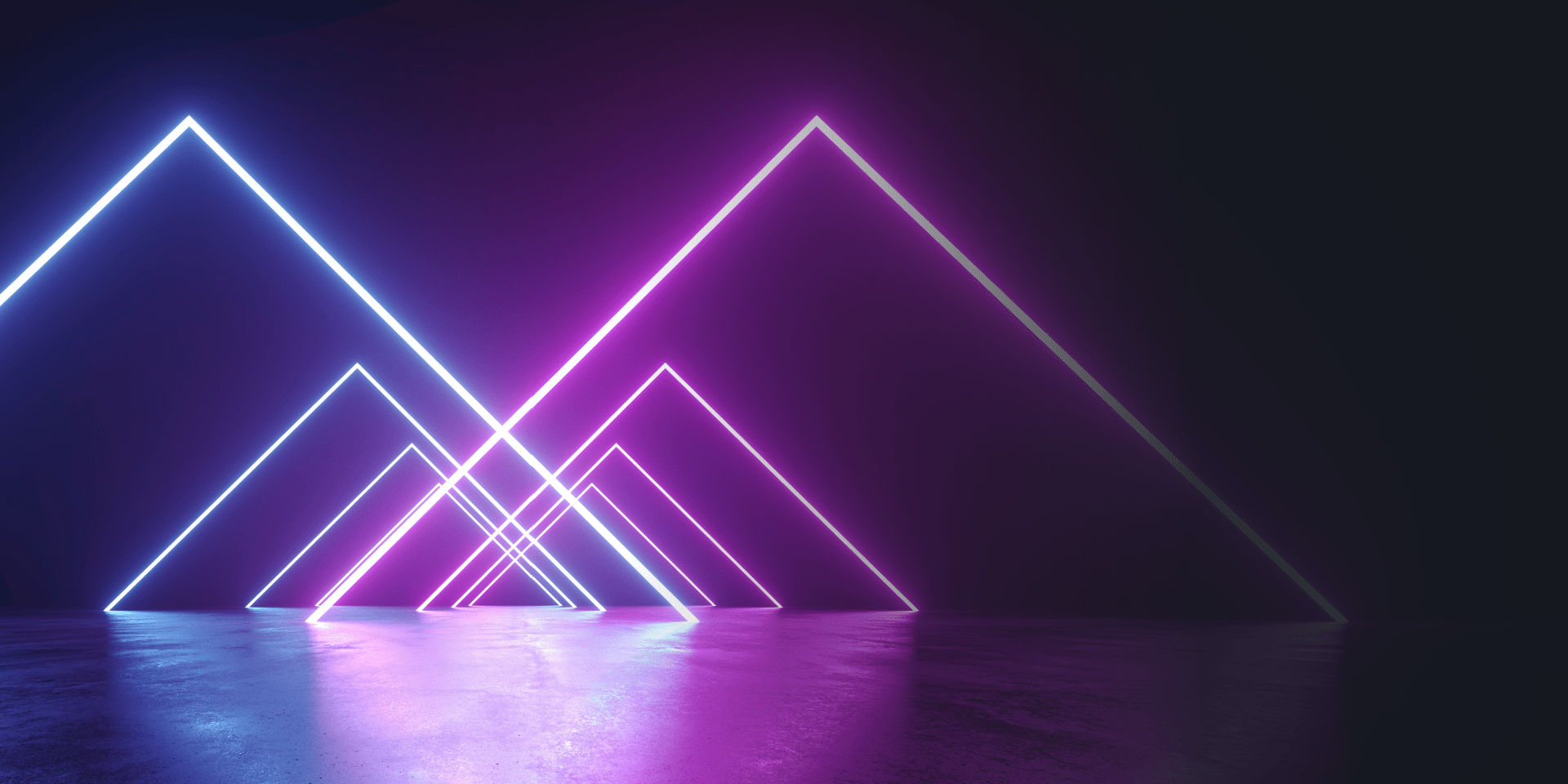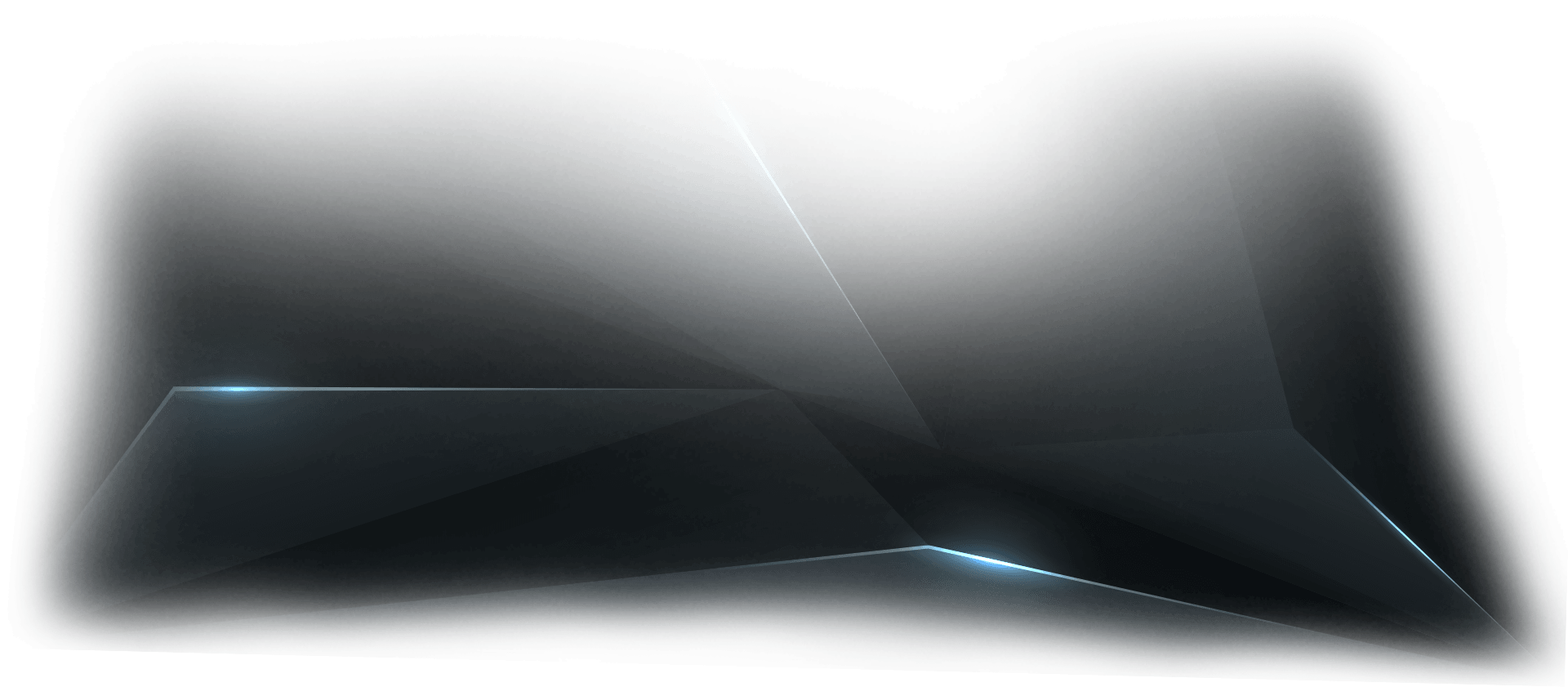 WHY ULTRADESK?
GAMING STATIONS
Ultradesk RACER
Electronic sports are nowadays like a military arms race, because the competitions are reaching a really intensive level. Ultradesk RACER delivers a comfortable platform for all the hardware needed by a modern gamer. This new gaming desk can pave the way to glorious victories in virtual arenas. It offers an incredibly stable desktop, which never moves, even when the player must endure a really dynamic phase in the game. It is vital for precise movement of the mouse sensor. Conventional computer desks are not stable enough to guarantee sufficient level of precision for quick hand moves. Our engineers have put a lot of effort into the design of the main frame and its connection with the desktop. Even if you explode like a volcano during gameplay, our gaming desk will not let you down.
Each desktop of Ultradesk RACER has been covered by a special carbon fiber surface and provides a lot of room for gaming hardware and other objects. The edges of the desktop are secured by futuristic safety barriers, which should prevent accidental dropping of valuable items. On the rear edge the barriers allow the installation of monitor arms – there are 2 spaces, where such accessories can be easily attached. In the corners you will find 2 spacious cable outlets with elegant covers.
Exceptional illumination – LED RGB PRISMATIC. Exclusively available only in this gaming desk model! A wide lighting bar generates stunning illumination effects (3 modes available: single color, standard cycle of colors, RGB PRISMATIC cycle). There are 3 LED segments on each side of the desk (6 in total) – a lighting bar covering the whole length of both legs, inside and outside of the desktop on left and right. A big and comfortable button enables activation of the illumination feature. The same button also lets you choose the current mode.
Together with the gamer desk you receive a set of 4 mouse pads in XXL size and different colors. Choose one pad and keep the others for the future or gift them to friends. Underneath the back area of the desktop there is a spacious compartment for cable and power management. It includes special cable holes and can be used for the installation of a power extension device.
Ultradesk RACER owes its excellent look most of all to the revolutionary illumination system and the high grade aluminum legs. The carbon covered desktop is also a clear optical highlight. The following computer desk will add prestige and futuristic characteristics to each gaming station.
MOST IMPORTANT FEATURES::
STABLE FRAME WITH EXCLUSIVE LEGS FROM POLISHED, HIGH GRADE ALUMINUM
LED RGB PRISMATIC ILLUMINATION – 3 MODES – 6 SEGMENTS
2 COMFORTABLE HEADPHONES HOOKS
NEW TYPE OF CUP HOLDER
ULTRADESK BEAM GAMING RACK WITH USB PORTS INCLUDED
4 MOUSE PADS IN XL SIZE – BLUE, GREEN, RED, WHITE
SAFETY BARRIERS ON 3 SIDES OF THE DESKTOP
NO CROSSBEAM – MORE LEG SPACE
CABLE OUTLETS IN THE DESKTOP
SPACIOUS COMPARTMENT FOR CABLE MANAGEMENT
CARBON SURFACE
HIGH QUALITY OF ALL MATERIALS
WATERPROOF DESKTOP
DURABLE FEET
EASY AND SIMPLE ASSEMBLY
WARRANTY FROM A EUROPEAN PRODUCER